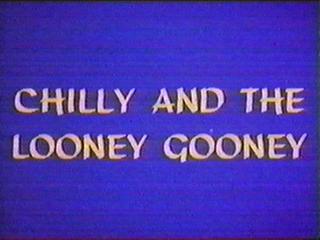 Chilly and the Looney Gooney is a 1969 cartoon starring
Chilly Willy
. It is notable by being the firt appearance
Gooney the "Gooney Bird" Albatross
.
Chilly Willy is friends with the legendary pink albatross, otherwise known as the Gooney bird, frequently visiting him to play cards or have a fish dinner. This stable friendship is threatened, however, when the hunter Colonel Pot Shot arrives in the Antarctic and seeks to capture the bird for his collection. Both Chilly and the Gooney work together to stop the hunter.
Ad blocker interference detected!
Wikia is a free-to-use site that makes money from advertising. We have a modified experience for viewers using ad blockers

Wikia is not accessible if you've made further modifications. Remove the custom ad blocker rule(s) and the page will load as expected.