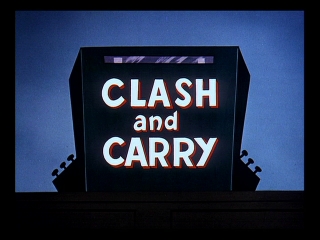 Clash and Carry
is a 1961
Chilly Willy
cartoon featuring
Wally Walrus
in his first appearance in a Chilly Willy cartoon.
Chilly mooches some fish from Wally Walrus' store, but Wally catches him. Then Chilly figures out how to fool Wally and buy out the store on credit. "Calling all ships at sea. More fish! More fish! More fish!"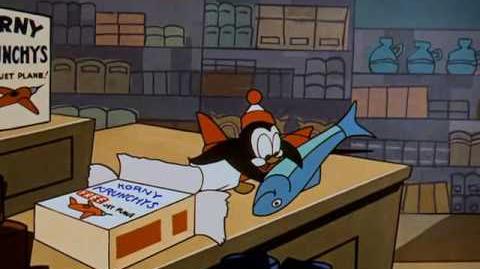 Ad blocker interference detected!
Wikia is a free-to-use site that makes money from advertising. We have a modified experience for viewers using ad blockers

Wikia is not accessible if you've made further modifications. Remove the custom ad blocker rule(s) and the page will load as expected.