Cow-Cow Boogie
is a 1943
Swing Simphony
cartoon.
The foreman of the "Lazy S Ranch" is getting much work out of his shiftless cowhands until a black cowboy on a donkey comes riding' along singing "Cow Cow Boogie." While his version doesn't hold a candle to the one by Ella Mae Morse, it is jivey and has more than enough rhythm to pep up the cowhands, and the cattle herd also.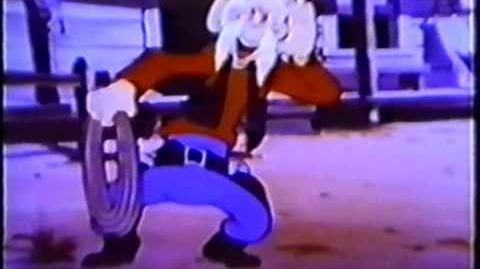 Ad blocker interference detected!
Wikia is a free-to-use site that makes money from advertising. We have a modified experience for viewers using ad blockers

Wikia is not accessible if you've made further modifications. Remove the custom ad blocker rule(s) and the page will load as expected.