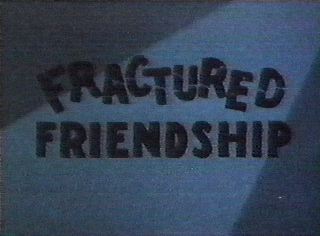 Fractured Friendship is a 1965 short starring Chilly Willy.
Smedley wants to move to a warmer climate, but Chilly does not want to lose his friend.
This cartoon has one of the rare scenes with both Chilly and Woody Woodpecker together and a cute scene with Chilly doing the hula dance.