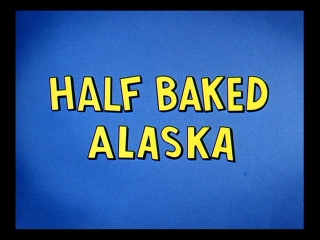 Half Baked Alaska is a 1965 short starring Chilly Willy.
In order to afford money to eat Smedley's flapjacks, Chilly Willy tries various jobs that don't go well for him. When Chilly Willy discovers that Smedley has to make 200 flapjacks for a tough lumberjack, Chilly Willy ends up pillaging some of them getting Smedley into trouble until Chilly Willy drives the lumberjack away.
Chilly Willy talks in little frazes (for example:You Like? - I like). It is also the first cartoon in that Chilly Willy speaks.
Ad blocker interference detected!
Wikia is a free-to-use site that makes money from advertising. We have a modified experience for viewers using ad blockers

Wikia is not accessible if you've made further modifications. Remove the custom ad blocker rule(s) and the page will load as expected.