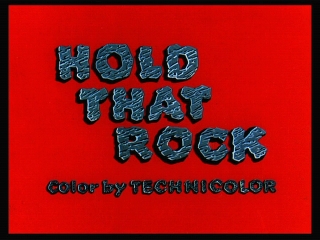 Hold That Rock is a 1956 short starring Chilly Willy.
Chilly Willy is a salesman demonstrating his novelty noise makers, but he is also disrupting the peace at Balancing Rock Canyon, where the slightest noise can send all of the rocks falling to the ground. Smedley's job is to keep the rocks balanced.
Ad blocker interference detected!
Wikia is a free-to-use site that makes money from advertising. We have a modified experience for viewers using ad blockers

Wikia is not accessible if you've made further modifications. Remove the custom ad blocker rule(s) and the page will load as expected.