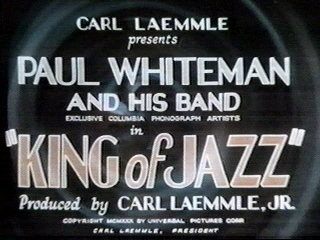 King of Jazz
is a
Misc Short
.
This revue presents its numbers around the orchestra leader Paul Whiteman, besides that it shows in it's final number that the European popular music are the roots of American popular music, called Jazz.
An animated sequence created by Lantz and his staff at the request of Carl Laemmle for the 1930 Universal feature King of Jazz featuring Paul Whiteman and his band.
The first color sound cartoon ever produced, predating Disney and Ub Iwerks
Lantz's animated segment as well as the entire film itself was produced in Two-Strip Technicolor
Bing Crosby provides the voice of the lion
Oswald the Lucky Rabbit has a cameo appearance.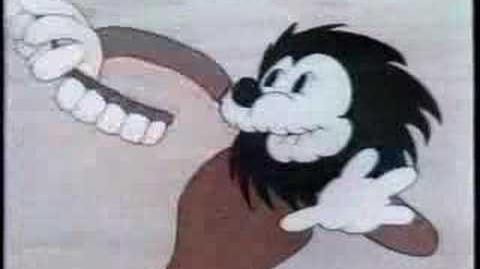 Ad blocker interference detected!
Wikia is a free-to-use site that makes money from advertising. We have a modified experience for viewers using ad blockers

Wikia is not accessible if you've made further modifications. Remove the custom ad blocker rule(s) and the page will load as expected.