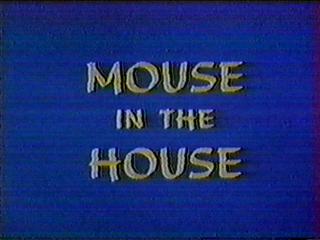 Mouse in the House is a 1967 cartoon.
Bessie is doing the dishes when a mouse makes his presence known in the kitchen. She calls for an exterminator but Charlie refuses to pay a "professional" any money and is convinced he can catch the rodent himself. As usual, Charlie has overestimated himself. He tries a mousetrap which snaps shut on his finger. He grabs an applecore (which he thinks is the mouse) and gets Junior to hit it with a hammer. Junior hits Charlie's hand instead. He sets up a rifle, uses a vacuum cleaner and a dynamite stick, and finally rigs an elaborate trap, none of which successfully catches the mouse. When the exterminator finally arrives, Bessie sends him after Charlie instead!
Ad blocker interference detected!
Wikia is a free-to-use site that makes money from advertising. We have a modified experience for viewers using ad blockers

Wikia is not accessible if you've made further modifications. Remove the custom ad blocker rule(s) and the page will load as expected.