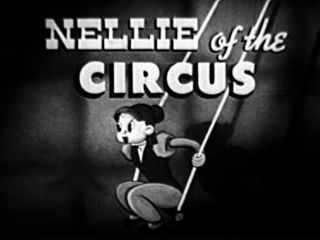 Nellie of the Circus
is a 1939 Mello-Drama cartoon.
For decades, Dauntless Dan has been searching for Nellie, who was lured away to the circus by Dan Rathbone. Although he has looked everywhere on the bottom of the sea, he has not found her, nor lost his unaccountable Swedish accent. One day, while trudging along a country road, Dan has his attention drawn to a sign advertising Nellie's appearance at the circus by the narrator.
Ad blocker interference detected!
Wikia is a free-to-use site that makes money from advertising. We have a modified experience for viewers using ad blockers

Wikia is not accessible if you've made further modifications. Remove the custom ad blocker rule(s) and the page will load as expected.