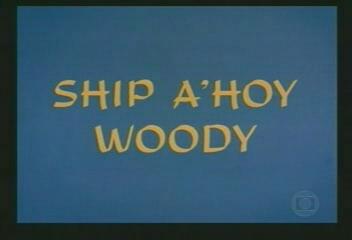 "Ship A'hoy Woody" is the 171st animated cartoon short subject in the
Woody Woodpecker series
. Released theatrically in 1969, the film was produced by
Walter Lantz Productions
and distributed by
Universal International
.
Woody is a swabby aboard a pirate ship, and the captain heads ashore to a nearby bar for some grog. The bartender turns out to be Buzz Buzzard, and upon finding out that the captain's ship has a large supply of doubloons, he quickly slips away and tries to plunder the ship. But Woody is ready for him, and on top of that, the captain just can't hold his liquor...
Ad blocker interference detected!
Wikia is a free-to-use site that makes money from advertising. We have a modified experience for viewers using ad blockers

Wikia is not accessible if you've made further modifications. Remove the custom ad blocker rule(s) and the page will load as expected.