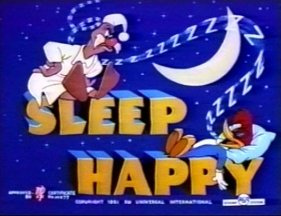 Sleep Happy
is the 33rd
animated cartoon
short subject
in the
Woody Woodpecker
series. Released theatrically on March 26, 1951, the film was produced by
Walter Lantz Productions
and distributed by
Universal International
.
As an exhausted Woody trudges through the streets trying to find a room for the night, he comes across a vacancy in Wally Walrus' house. Woody instantly falls asleep in Wally's bed and begins to snore in a variety of bizarre ways that drive him crazy all night long. When morning comes, Woody awakes refreshed and goes cheerfully on his way, while Wally is left to suffer the effects of sleep deprivation.
There is no director's credit for this film. Lantz himself has claimed to have directed Sleep Happy, but does not receive on-screen credit.
Sleep Happy was one of two 1951 Woody Woodpecker shorts that storymen Ben Hardaway and Heck Allen had storyboarded and scripted before the 1948 layoff (The other was Puny Express). When the studio reopened in 1950 Lantz wrote some addition material for both films but does not receive on-screen credit as writer.
Sleep Happy marks the first use the more famous opening title card animation sequence (where Woody completely bursts through the wood plank, pecks out his name, and dances around while saying his signature line and laughing), which would be used for the remainder of the series. Also a new big band rendition of the Woody Woodpecker theme song was first used here, which was later modified into a jazzier version, and continued until The Great Who-Dood-It when it was shortened.
The scene of Woody walking away from the screen at the tail end was recycled from Puny Express.
There is no dialogue in this film.
On some re-issues of this, such as with Wet Blanket Policy and Wild and Woody!, in the beginning Grace Stafford does a voice-over of what Woody's thinking.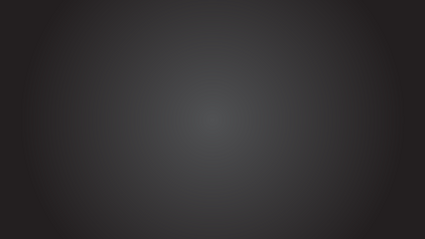 Ad blocker interference detected!
Wikia is a free-to-use site that makes money from advertising. We have a modified experience for viewers using ad blockers

Wikia is not accessible if you've made further modifications. Remove the custom ad blocker rule(s) and the page will load as expected.