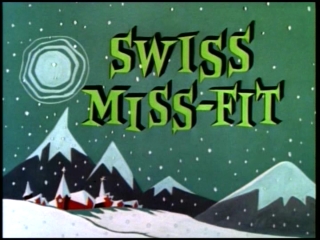 Swiss Miss-Fit is a 1957 short starring Chilly Willy.
In Switzerland, an underachieving rescue dog is told to go rescue someone. He tries to rescue Chilly Willy, but he doesn't need to be rescued. The dog gets on the wrong end of a mountain goat several times.
Ad blocker interference detected!
Wikia is a free-to-use site that makes money from advertising. We have a modified experience for viewers using ad blockers

Wikia is not accessible if you've made further modifications. Remove the custom ad blocker rule(s) and the page will load as expected.