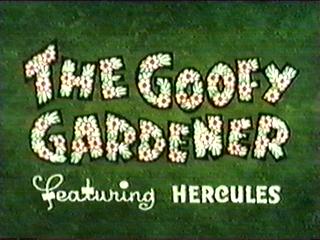 The Goofy Gardener is a 1957 short.
Herman, a gardener employed at a ritzy estate lets nothing divert him from his gardening chores, and continues to perform them in the midst of a big, outdoor party being held on the grounds by the owner. Herman them blames the host for all the mistakes, mishaps and problems the guest have to endure.
Ad blocker interference detected!
Wikia is a free-to-use site that makes money from advertising. We have a modified experience for viewers using ad blockers

Wikia is not accessible if you've made further modifications. Remove the custom ad blocker rule(s) and the page will load as expected.