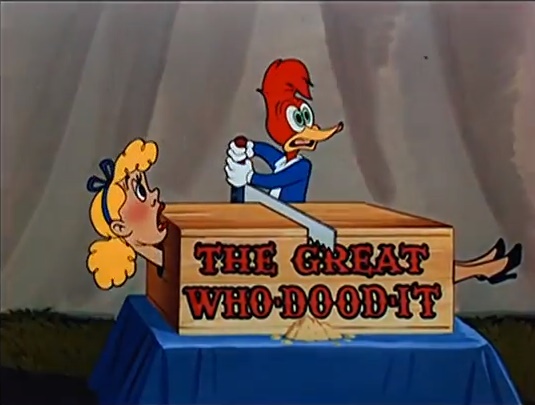 The Great Who-Dood-It is the 43rd animated cartoon short subject in the Woody Woodpecker series. Released theatrically on October 20, 1952, the film was produced by Walter Lantz Productions and distributed by Universal International.
A revised, shorter version of "The Woody Woodpecker Song" is featured during the opening credits. This new version ends when the title card appears, with a new musical score playing behind the card. This shorter version of the theme would be utilized until Wrestling Wrecks.
This is the first "cartune" to feature Dal McKennon as the regular talking voice of Buzz Buzzard. In the previous five cartoons in which Buzz appeared, he did not have any dialogue (with the exception of one brief line in Scalp Treatment), but McKennon provided his vocal effects.
This was the first Woody "cartune" directed by veteran animator Don Patterson, who had previously worked at MGM and had been working at Lantz studios since it reopened in 1950.
References
Edit
Cooke, Jon, Komorowski, Thad, Shakarian, Pietro, and Tatay, Jack. "1952". The Walter Lantz Cartune Encyclopedia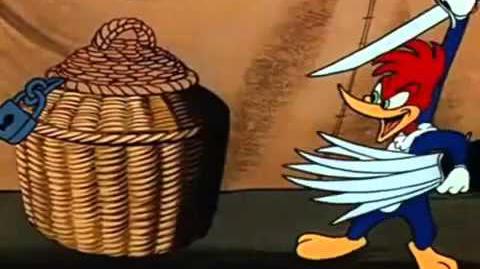 Ad blocker interference detected!
Wikia is a free-to-use site that makes money from advertising. We have a modified experience for viewers using ad blockers

Wikia is not accessible if you've made further modifications. Remove the custom ad blocker rule(s) and the page will load as expected.