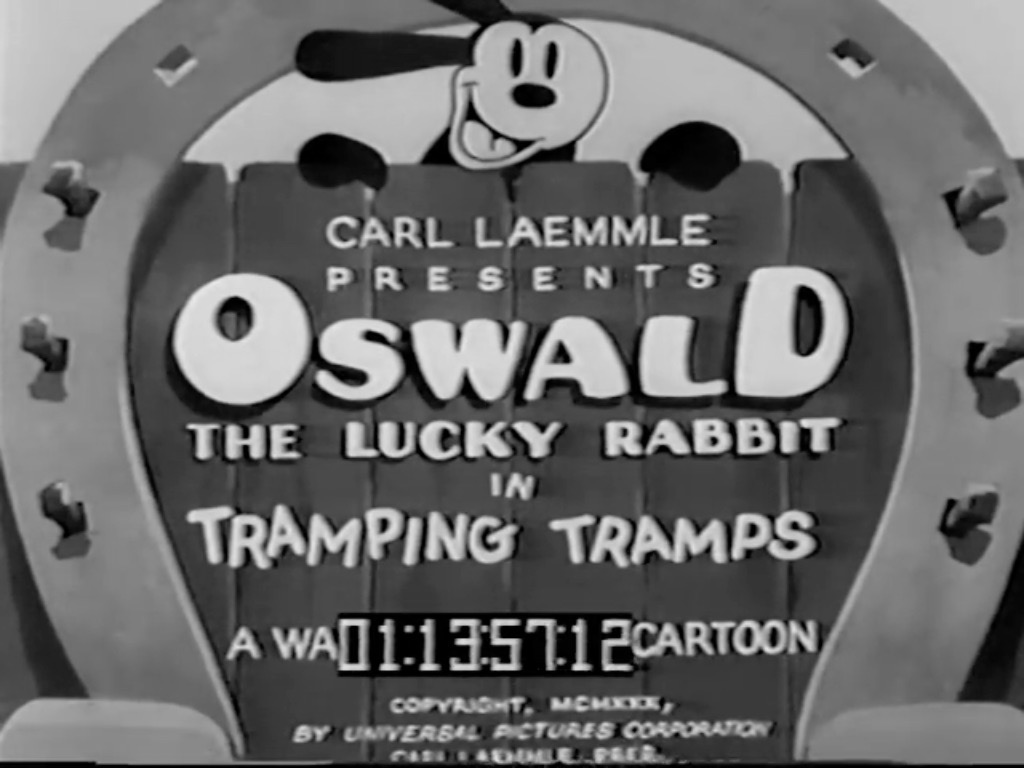 Tramping Tramps is a 1930 Oswald the Lucky Rabbit cartoon.
In this cartoon, Oswald and Pete are two hobos traveling across the country during the Depression. They stop at a farmhouse after spotting some pie cooling on a windowsill and approach it. One gag in this cartoon that I enjoy is when the lady of the house uses Oswald's ear to cut a slice of pie for him. Another gag I enjoy is that of Oswald creating a saxophone out of a log. He then uses it to play various tunes. One of which has a scarecrow dancing like a Hasidic Jew. Like many cartoons of the early sound era, an outhouse gag is shown with someone stepping out.
Walter Lantz's final credit as an animator.
The correct title of this cartoon is Tramping Tramps, not Trampling Tramps as listed on this filmography previously.
Ad blocker interference detected!
Wikia is a free-to-use site that makes money from advertising. We have a modified experience for viewers using ad blockers

Wikia is not accessible if you've made further modifications. Remove the custom ad blocker rule(s) and the page will load as expected.