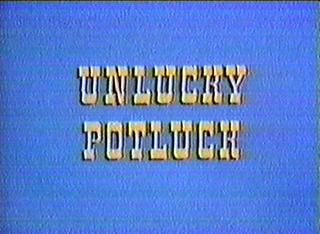 Unlucky Potluck
is a 1972 and the last
Beary Family
cartoon.
After Charlie, Bessie, and Junior fall victim to a loose board in the front steps, he tells Junior to fix and paint the steps. Junior paints both the front and back steps, thinking it will make Charlie happier when he comes home from work.
Ad blocker interference detected!
Wikia is a free-to-use site that makes money from advertising. We have a modified experience for viewers using ad blockers

Wikia is not accessible if you've made further modifications. Remove the custom ad blocker rule(s) and the page will load as expected.