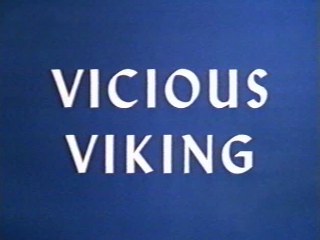 Vicious Viking is a 1967 short starring Chilly Willy.
Chilly and Smedley are cutting ice blocks to build an igloo when they discover a viking who has been frozen in the ice for 800 years. The viking is very hungry so he tries to eat Chilly, Smedley and Maxie. He doesn't stop until he gets frozen again.
Ad blocker interference detected!
Wikia is a free-to-use site that makes money from advertising. We have a modified experience for viewers using ad blockers

Wikia is not accessible if you've made further modifications. Remove the custom ad blocker rule(s) and the page will load as expected.