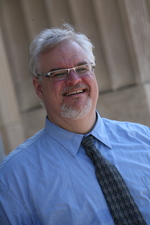 Walter Greene
(January 23, 1910 - December 23, 1983) was a film and television
composer
who worked on numerous productions for over 30 years.
While Greene composed for a variety of genres, he is arguably most well known for his work at United Artists, providing the musical scores for numerous Pink Panther animated shorts in the 1960s and 1970s, replacing Bill Lava, starting with the 21st entry in the series, Pink-A-Boo. Greene's memorable scores were built around the Pink Panther Theme composed by Henry Mancini, creating different variations of the famous theme.
Ad blocker interference detected!
Wikia is a free-to-use site that makes money from advertising. We have a modified experience for viewers using ad blockers

Wikia is not accessible if you've made further modifications. Remove the custom ad blocker rule(s) and the page will load as expected.