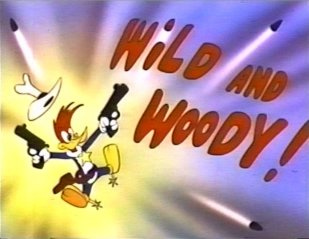 Wild and Woody! is the 30th animated cartoon short subject in the Woody Woodpecker series. Released theatrically on December 31, 1948, the film was produced by Walter Lantz Productions and distributed by United Artists. The title is a play on the old expression, "wild and wooly".
Bandit Buzz Buzzard has been terrorizing a small western town and makes it his duty to dispose of all future sheriffs. Woody Woodpecker soon rides into town, becomes the new sheriff, and vows to get rid of Buzz. After Woody and Buzz share a few drinks, they pit their wits against each other. Their confrontation reaches its climax when Sheriff Woody traps the bandit in a burning stove and tosses a box of dynamite in with him. This is the first of at least two times Woody actually kills Buzz. This is also possibly the second time in the series that Woody gets himself killed (the first being in 1943's Ration Bored).
References
Edit
Cooke, Jon, Komorowski, Thad, Shakarian, Pietro, and Tatay, Jack. "1948". The Walter Lantz Cartune Encyclopedia.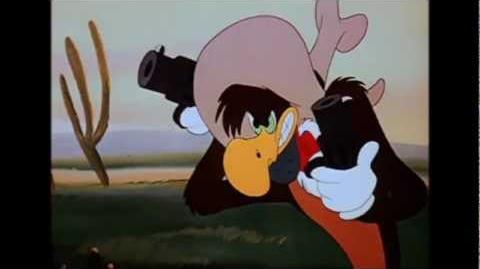 Ad blocker interference detected!
Wikia is a free-to-use site that makes money from advertising. We have a modified experience for viewers using ad blockers

Wikia is not accessible if you've made further modifications. Remove the custom ad blocker rule(s) and the page will load as expected.