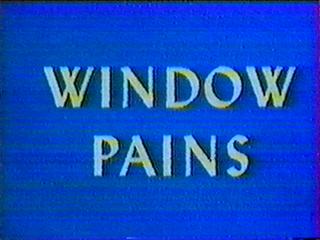 Window Pains is a 1967 short.
Charlie decides not to pay a professional to wash his windows, convinced he can do things just fine by himself. Again, Charlie is revealed to be mistaken. He actually gets more windows broken than he does washed! He also spends a great number of time falling into the swimming pool, usually because of Junior. Finally, Charlie flips out and breaks the only unbroken window, then slips on Junior's skateboard sending the entire family to pool's bottom!
Ad blocker interference detected!
Wikia is a free-to-use site that makes money from advertising. We have a modified experience for viewers using ad blockers

Wikia is not accessible if you've made further modifications. Remove the custom ad blocker rule(s) and the page will load as expected.