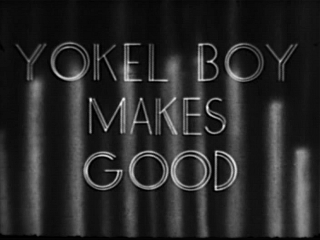 Yokel Boy Makes Good is a 1938 animated short featuring Oswald the Lucky Rabbit and also starring Snuffy Skunk in his first appearance.
plot
The final appearance of the Dumb Cluck
Snuffy attempts to disguise himself as Joe Penner and Martha Raye in order to get into the theatre.
Ad blocker interference detected!
Wikia is a free-to-use site that makes money from advertising. We have a modified experience for viewers using ad blockers

Wikia is not accessible if you've made further modifications. Remove the custom ad blocker rule(s) and the page will load as expected.